Stompbox Reviews
 View Samples                                                 

Buy Now
Player Stompbox Reviews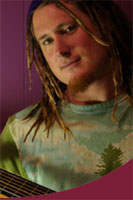 "I have played hundreds of gigs with this box and at every show, sound technicians are much more interested in this thing than me!"
Andrew Winton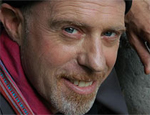 "the audience is really feeling the beat"
Harry Manx
Magazine Stompbox Reviews
Our stompboxes have been reviewed by many magazines both in Australia and overseas.
Here is a selection of our stompbox reviews

Click logo to view Acoustic Guitar Magazine stompbox review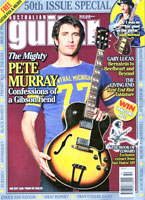 Australian Guitar Magazine "Hot Gear' Stompbox Review
"A small wooden structure with a pick up inside, so guitarists can tap their feet to produce a booming percussion sound – like amplifying the sound of your foot tapping on a wooden stage. Built by West Australian luthier Andrew Ellis, these boxes look fantastic and are all handmade to last. Different sounds can be produced depending on what part of the box you tap, and different-soled shoes will affect tonal output too, making the Ellis Stompbox a very cool little rhythm companion". "Hot Gear", page 16-17, Australian Guitar, Dec 05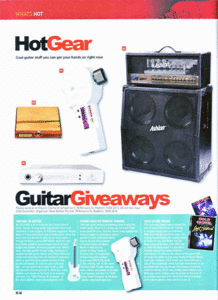 Australian Guitar Magazine Stompbox Review
"As any hillbilly will tell you, the best rhythm you will ever play to it your own foot stomping down on the porch in a hob-nailed boot. While this may be an adequate technique for a hoe-down, a shindig, or maybe even a hootenanny, when Mr Lomax comes calling and drags you off to Carnegie Hall, that ol size 10 ain't even going to make it past the first row of Manhattan socialites. Thankfully, West Australian luthier Andrew Ellis has come to the rescue with a great little acoustic stompbox that, despite it's name, actually only requires you to tap it on the edge or corner with the toe of your shoes to generate an amplified beat.
Essentially, it is a custom pickup installed in a beautifully crafted, handmade timber box, and the pickup is installed so that tapping different parts of the box subtly alters the tone. Obviously the stompbox promises a far more organic sound than a sampling device, and its physical design is appropriately straightforward – no interface or configuration to speak of, just a solitary jack to plug it into a bass amplifier, or straight into a PA with the mids and trebles rolled off.
Let's just get one thing out of the way right now – like so many others before me, I loved the Ellis Stompboxes almost immediately. I pride myself on having excellent time, and have often used a tambourine on the floor in a similar fashion to the Stompbox for acoustic gigs, so the idea appealed straight away. However, nothing is quite like the experience of hearing your beat come back to you as a bass thump that sounds impossibly large (and much more appropriate for the downbeat than a tambourine).
I look forward to using the Ellis Stompbox a great deal more. While it's primary role is obviously for solo performers playing live, I can imagine the sounds being useful in small ensembles, as well as in recording applications. While nothing can replace a kit drummer for complexity and the ability to describe numerous features of a rhythm concurrently, a lot of music requires so much less than that. With roots music being as popular as it is at the moment, you can expect to hear a lot more of the Ellis Stompbox in the future."   Craig White – Australian Guitar – Jan,Feb – 2007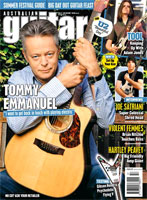 Guitar and Bass Magazine UK – Ellis Stompbox Review – 2006
It's a stompbox, but not an overdrive, fuzz or a delay. This is a stompbox that's designed for one thing, and one thing only, you stomped on it…. repeatedly…. and it makes a noise. Ellis Guitars is an Australia company that produces fine handmade acoustics. Like many lutherie operations it finds itself swamped with chunks of exotic hardwood that are too small to use for guitar building but are too nice to throw away. So they started putting wood together with a pickup fitted inside. The end result is about the size of a CD case and sits about an inch or so off the ground, with a non-slip rubber base. One one side is a jack output, and this is fed to the mixing desk. You can choose your timber, and there are plenty of exotic varieties to choose from including Curly Marri Red Gum, Tasmanian Sassafras and Australian Sheoak. One of my old sound-engineering tricks was taping a bass drum mic to the floor on a piece of foam. If the drummer or performer tapped their foot next to it, you got a particularly fat bass drum sound – with a little EQ assistance. This product does the same job, but it's far less hassle. The starting sound is better, with a fine woody "thwack" that can be EQ'd to a bassy thud, and it doesn't feed back. So if you like to tap your foot when you play and consider it an intergral component in your performance, the Ellis Stompbox is the perfect pickup for your foot.
Classic Drummer Magazine – Ellis Guitars Stompbox Review – April,May,June – 2008
While the Ellis Acoustic Stompbox was originally built at the request of solo acoustic guitarists to use to add texture to their live gigs, they are now acclaimed by multi-instrumentalists and lovers of blues, jazz and rock. Since the release of the you tube videos featuring Australian percussionist, "Arun", using Ellis Stompboxes for both hand and foot percussion, drummers and percussionists have enthisiastically added the Ellis Stompboxes to their gear.
A unique and compact design, made to last from Australian and international timbers by luthiers at Ellis Guitars, the Ellis Stomp Box is perfect for anyone to incorporate amplified beats into their gigs or recording sessions through hand or foot tapping. It's like amplifying the stage floor, and taking it home with you. Used by drummers such as Juan van Emmerloot, Sammy Merendino, Jim Mola and Pete Lockett, the Ellis Stomp Box is both versatile and easy to use. It has a standard end jack, built in guitar pickup, and can be plugged straight into any guitar or bass amp, pedal, PA or EQ equipment you like, to produce the tone and volume which best suits your style.
Classic Drummer – April,May,June – 2008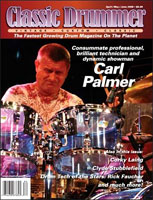 Guitar Buyer Magazine UK Stompbox Review
This whole magazine revolves around bits of wood with pickups in them. But surely this is a step too far? ROB SANDALL has a surprise in store. Effects pedals : all well and good if you're an electric player – these days it's almost impossible not to sound like your favourite player/instrument/animal. This month's Guitar Buyer however, is a showcase of the technology available to acoustic players, should you want it. Zoom's acoustic pedal and D-Tar's Mama Bear are elsewhere in this issue, but in Ellis Guitars' unsubtle but accurately titled Stomp Box we have something that's so crazy it just might work. Rhythm sections can be hard to find if you're alone soundhole soldier. Indeed, many acoustic players prefer to perform alone, but at a live gig, find their music sorely missing the thud of percussion. Step forward Ellis, who has seen fit to mount a Schaller guitar pickup into a beautifully crafted block of wood, the idea being to tap on the sides and corners of the box and have your thuds and bonks amplified through your PA or guitar amp. Many of us tap our feet during a performance, so why not put it to good use and add a little kick to your acoustic evenings?
BLOCK PARTY Whatever the Stomp Box lacks in complexity it's no denying that the two pieces of wood that comprise the block are wonderfully crafted : there are no rough edges, flaws or blemishes visible. While the bottom of the two woods is rosewood without exception, the top block is available in a shockingly varied number of woods, including the more expected range of maple and rosewood, but benefitting too from Ellis Guitar's private stock of beautiful – and in some cases decidedly rare – tonewoods. If you so desire, your Stomp Box can be cut from redwood, cocobolo to one of several native woods from Oz : a nice customisable touch. Finishing off the design are a standard quarter-inch jack output to take the signal to your amp or PA, a neat plaque identifying the manufacturer, and strips of velcro on the bottom of the unit that attach to a grippy rubber pad. Whether you choose to leave the block on this pad or affix this velcro to another surface, that box is happily going nowhere. It looks classy rather than gimmicky, and wouldn't look our of place at even the most elite of acoustic gigs.
SOUNDING BOARD Sending a signal from the Stomp Box is easy enough : one jack, no controls; in terms of maintenance and so forth, there's very little to do. So, just how good can a wood block sound, if a wood block can sound good? Ellis recommends hooking it's Stomp box up to a bass amp, or in the case of a PA, using EQ to take the highs and mids down. The emphasis is on a woody bass 'thunk', then – deep and surprisingly resonant. As our photographer put it, it's a portable amplified floor. Rather than stamping on the thing though, Ellis suggests tapping your foot on the edges and corners. Indeed, applying a little restraint to your stomps is not only of course easier to control, but yields a better sound, giving each tap some room to 'breathe' without a heavy boot thudding down and stopping vibration. With such a small surface area in question, the choice of woods makes little difference to the sound, a fact that the manufacturer is quick to point out. Still, if anything that's somewhat reassuring : the aethetics are down the customer choice, but the sounds are consistent across the board. (bad pun entirely intended)
CONCLUSION Short of being a one-man band (a musical crime second only to the accordion), it can be difficult for acoustic players to integrate any sort of beats into their set. With the Stomp Box, it's hard not to like Ellis' refreshing take on FX pedal design. This was never meant to be a full drum kit, let alone a drum machine, but what it does do is amplify something you're doing naturally in rhythm while you play. There's something personal about that, and for those looking to add a little quirk to their live show, it makes everything a bit more, well, organic. You can't get more lo-fi than a block of wood with a pickup in it, so digiphobes might well smugly rejoice. An oddity, but one that's worth a try.
Rob Sandall – Guitar Buyer Magazine UK – Mar 2006